Wie SocialTimes berichtet, geht morgen nun offiziell das Werbeprogramm zum Selbstbedienen von MySpace online. Über MyAds können dann Bands oder (kleine) Unternehmen eigene Kampagnen auf MySpace schalten.
Wie Nick berichtet, geht das Programm mit diesen Features online:
HyperTargeting is 99% accurate as it is cross referenced with U.S. Post Office database
Range for MyAds is $25.00-10,000.00
1100 interest categories to target individuals by
Since beta opened up, there has been over 3,000 new advertisers register
Gespannt bin ich auf das Preis-Modell sowie auf die Performance.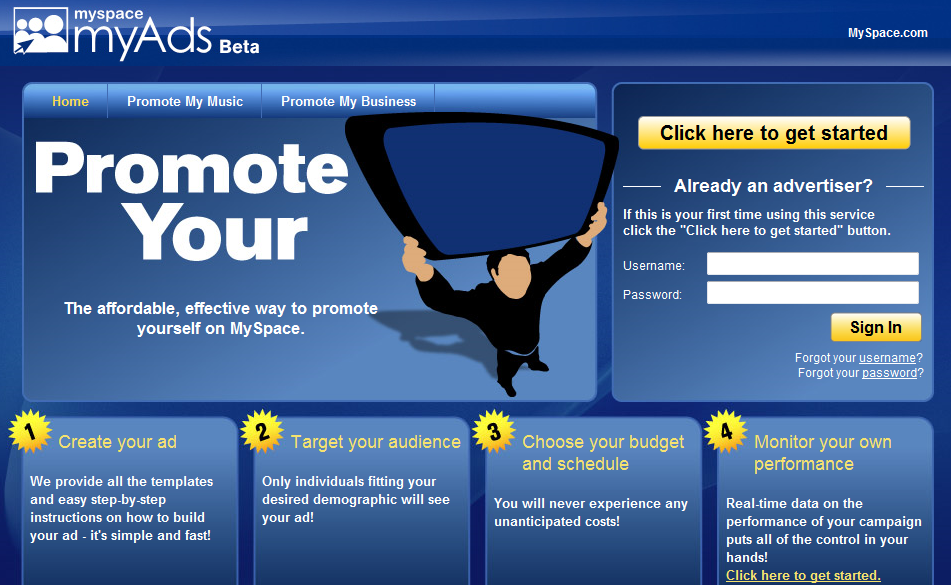 Funktional gibt es keinen großen Unterschied zur bereits existierenden Facebook-Service.
Weiter Infos auch hier.

Ähnliche Beiträge: