Jetzt gibt es einen "offiziellen" Nachfolger der sehr erfolgreichen Facebook-Applikation Scrabulous die, nach einem Rechtsstreit mit Hasbro USA, offline gehen musste.
Der Nachfolger Lexulous existierte bisher nur als Stand-Alone Version. Nachdem der Rechtsstreit beigelegt wurde, gibt es nun Lexulous auch als Facebook-App:
Dear User,
Our game was disabled on Facebook for some time as we were engaged inresolving some legal matters. We are now pleased to provide you withan improved game – LEXULOUS – that you can enjoy in peace with friendsfrom ALL COUNTRIES for free!
Your games in progress, statistics, and messages have beenpreserved. Good luck, and here's wishing you a very happy 2009
Warm Regards,
Rajat & Jayant Agarwalla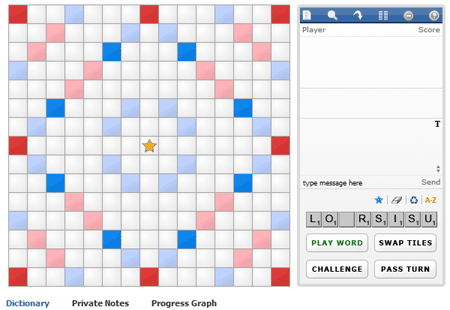 Interessanterweise gab es auf den ersten Blick keine großen Änderungen (es gab Anpassungen am Bewertungssystem und an den Wörterbüchern). Sogar bestehende Scrabulous-Spiele blieben erhalten. Es scheint fast so als hätten Hasbro und Mattel den Rechtsstreit eingestellt, nachdem die eigenen Applikationen einen ausreichend großen Vorsprung an Nutzern hatten.
Meine Einschätzung – Lexulous wird schnell wachsen und die beiden Scrabble-Originale auch wieder überrunden. Zum einen hatte Scrabulous eine sehr große Fangemeinde (die jetzt "nur" wieder aktiviert werden muss), zum anderen können mit Lexulous User weltweit gegeneinander antreten. Ein Feature, das viele User beim Original vermisst haben (für Nordamerkia und den Rest der Welt gibt es zwei unterschiedliche Versionen). Die Userbewertungen der beiden Originalversionen sind außerdem denkbar schlecht (1,3 bzw. 1,7 von 5 möglichen Punkten).

Ähnliche Beiträge: